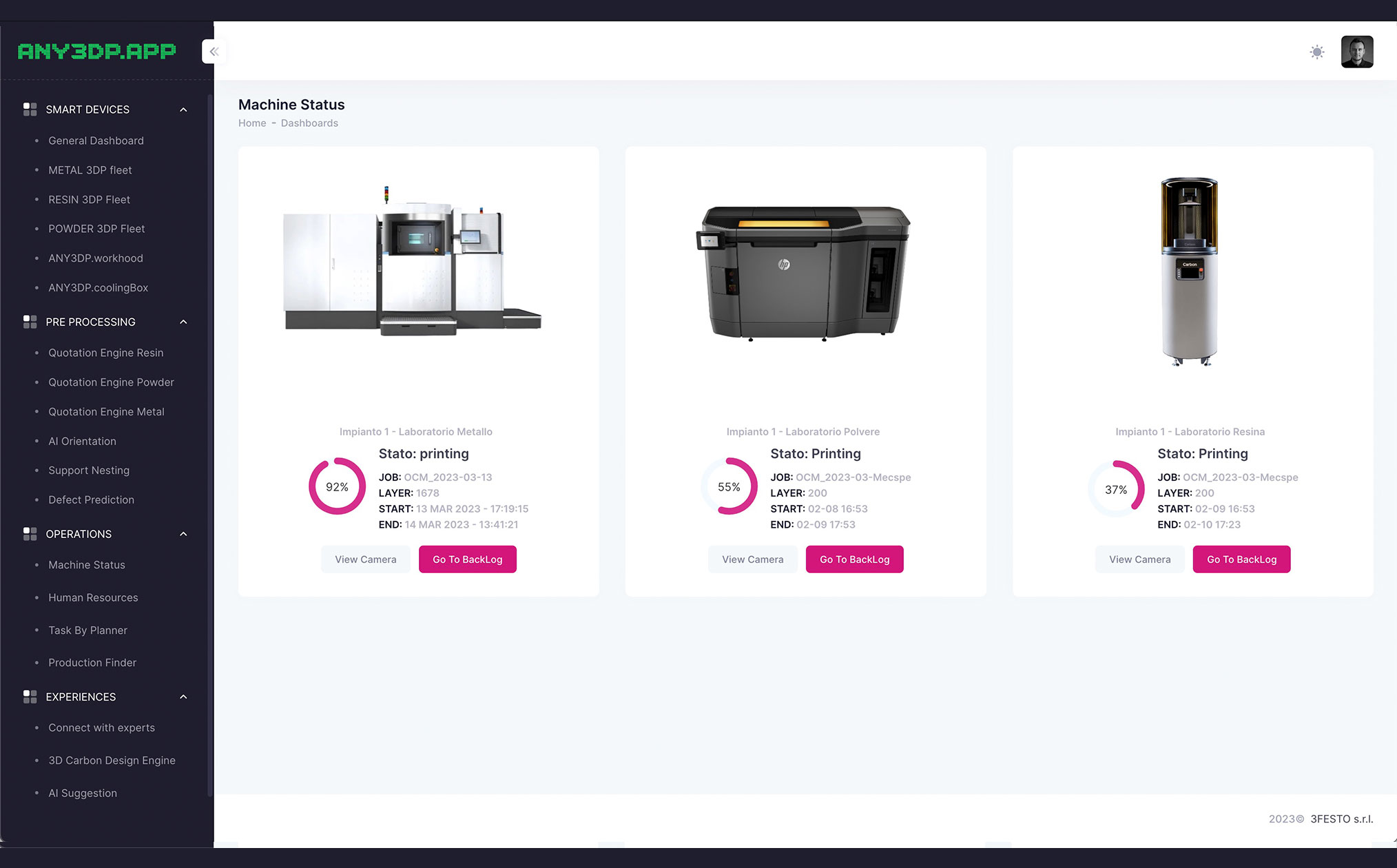 Real-time monitoring of the activity of the production systems and secure storage of the collected data to allow subsequent analysis.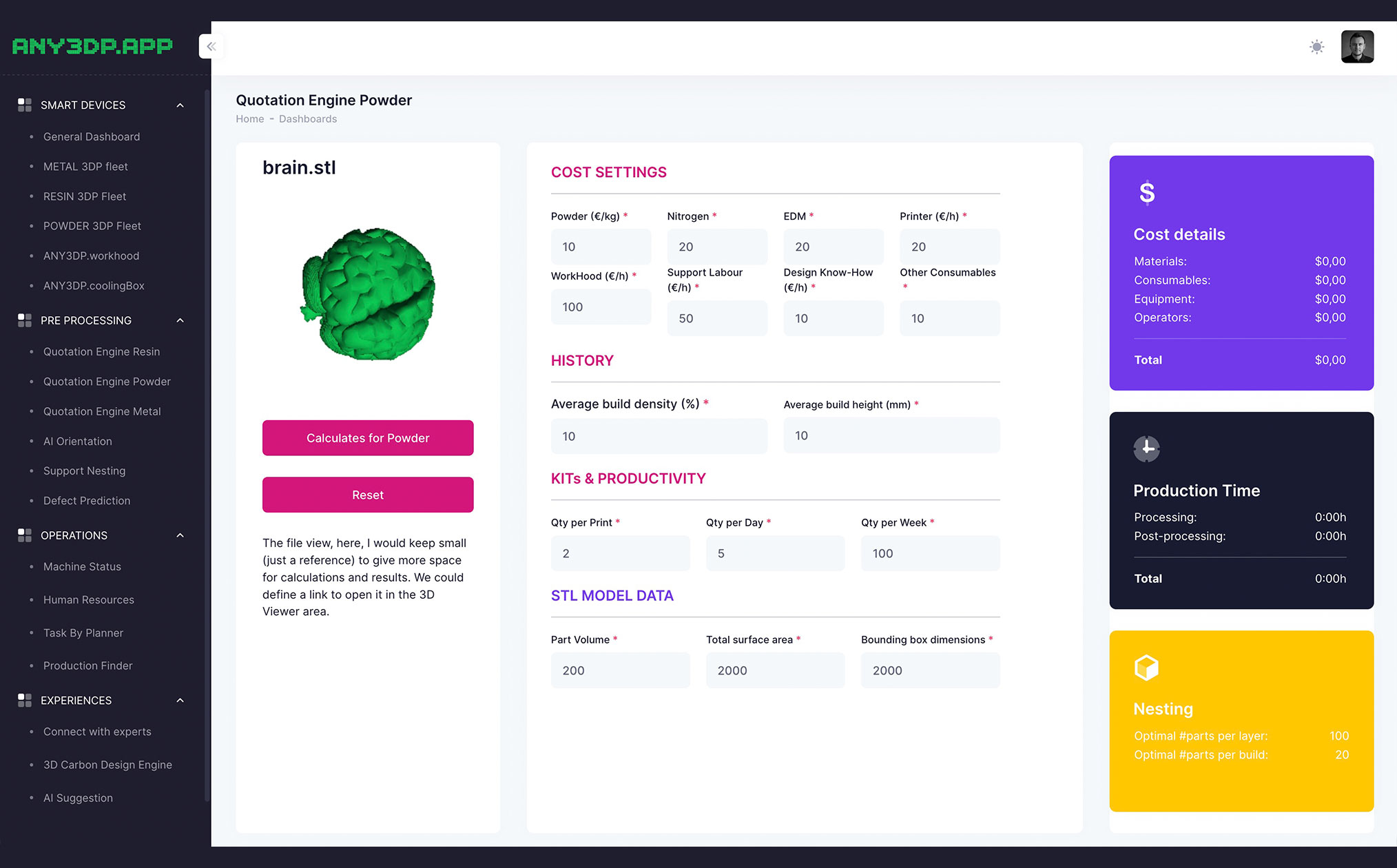 Customized estimating system based on the specific production characteristics and automatically trained by workflows.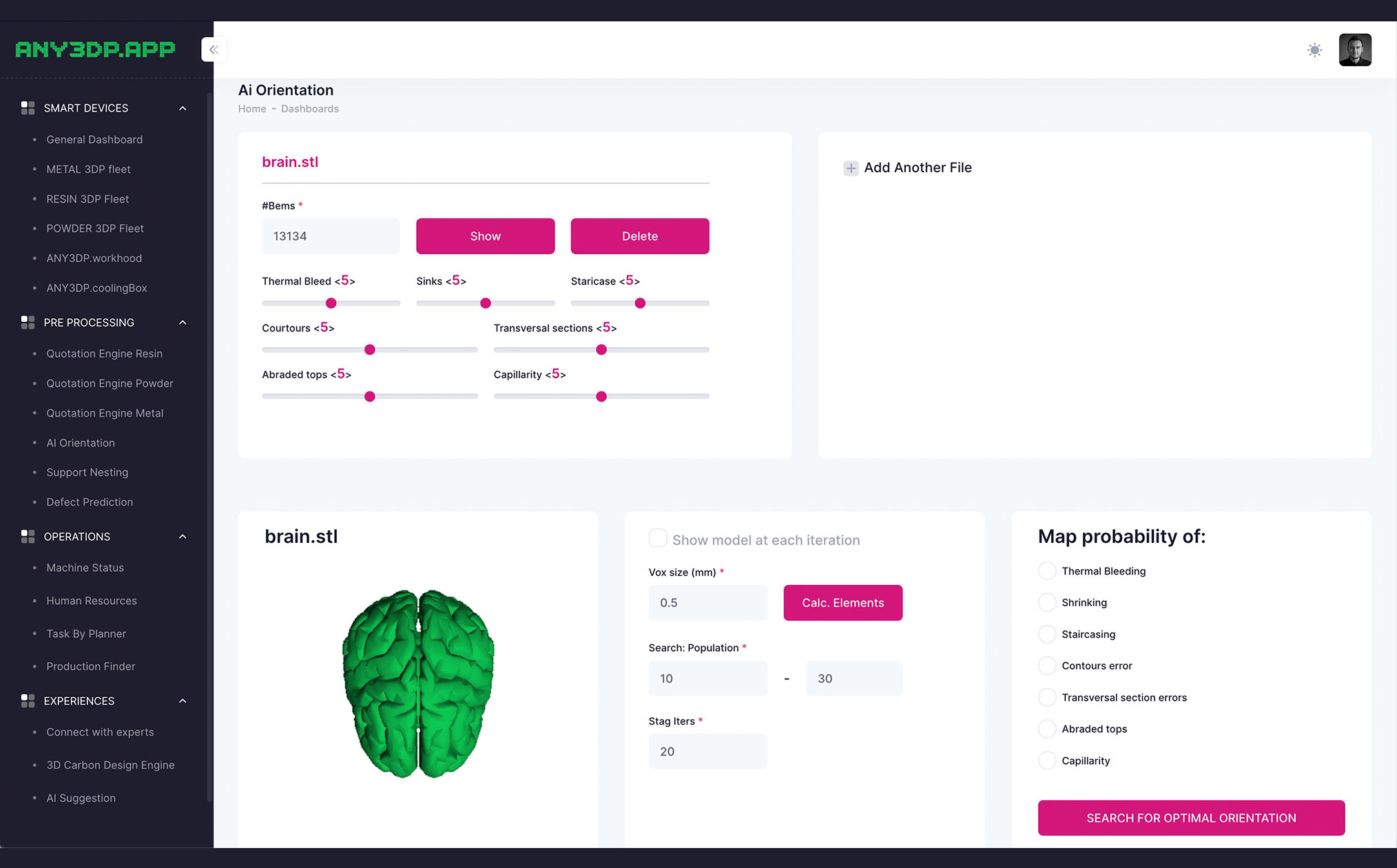 AI-driven ideal orientation calculation to reduce the likelihood of specific printing problems arising.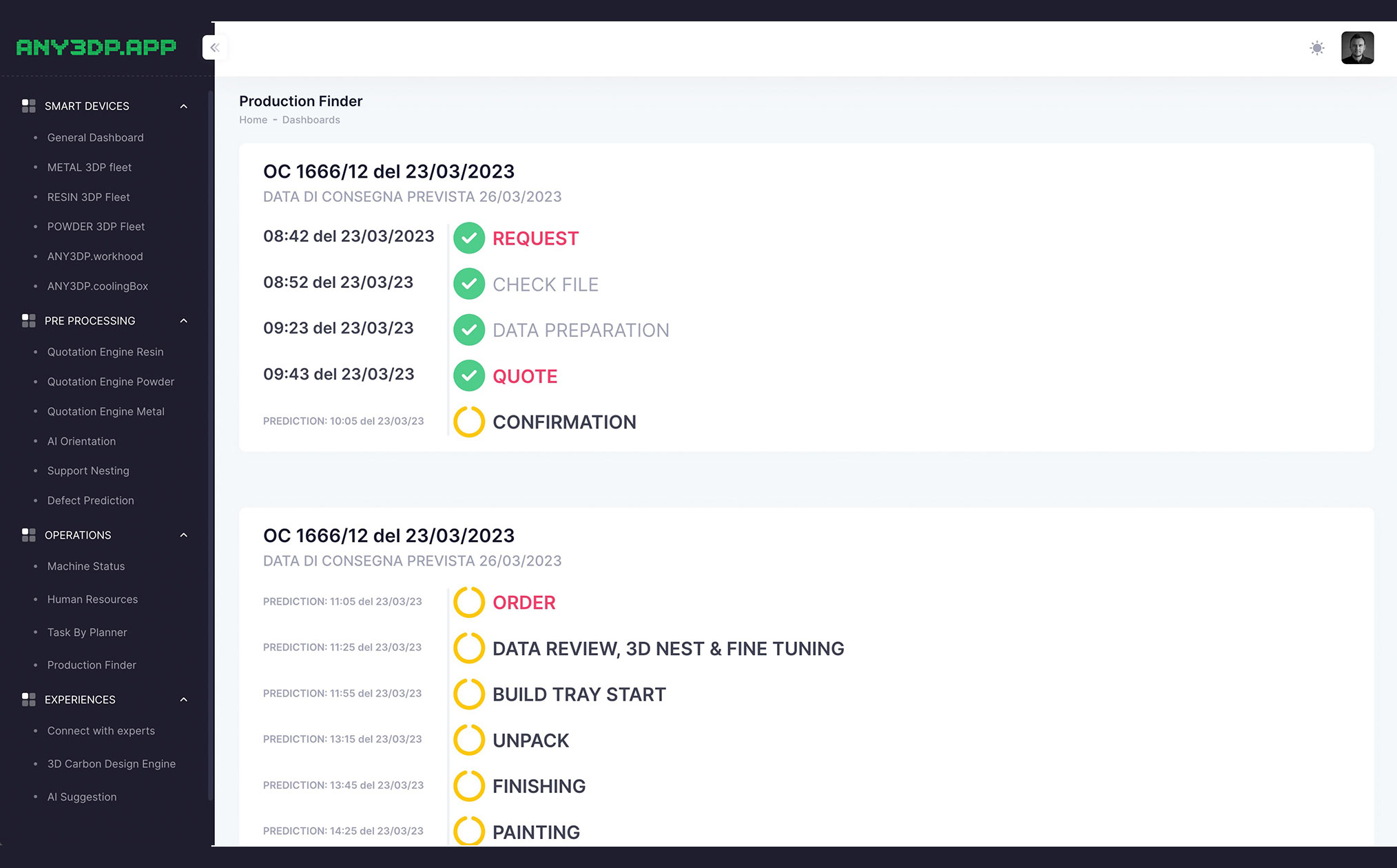 Real-time control of the progress of a component in the workflow and algorithmic prediction of subsequent states.
Customizable dashboards of work progress. Option to enter forecasts to train artificial intelligence.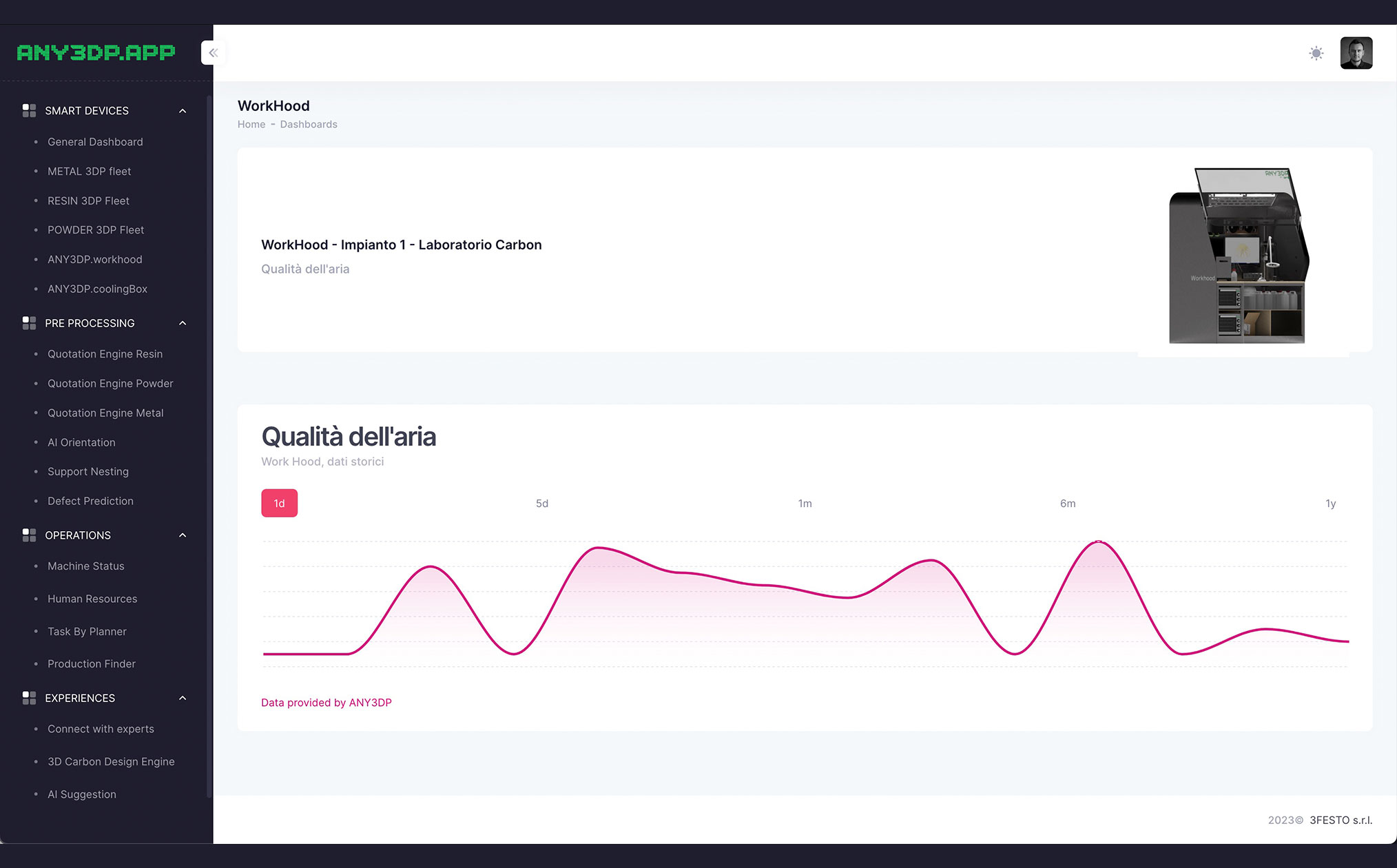 Real-time control of ANY3DP.SMART equipment, data storage and predictive algorithms for maintenance.